Hugs,
Me
Im reposting the video link here in the first post because I think it might be geting lost in the comments.
Martha Stewart - Skinny Makeup Tips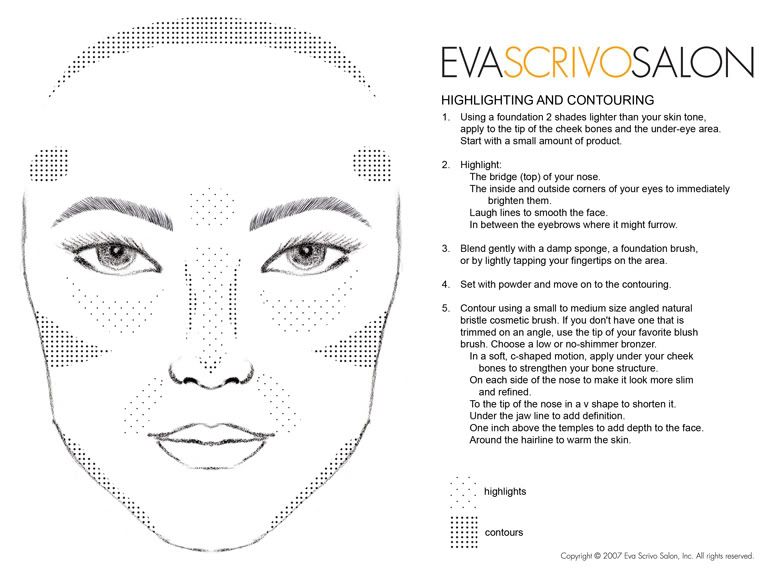 So I'm a little ashamed to admit that I watch Martha with my mom in the mornings. Today she had her make-up artist Eva Scrivo with highlighting tips to make your face appear thinner. Well I knew I needed to pay attention because I love to play with eye shadow and color but I'm a little dumbstruck when it comes to accentuating bone structure. I'm posting the chart she provided here for those of us who might want to give it a go.