My hair is a LOT lighter! Although I am still getting used to it and working on my makeup, I love it. I walked out of the salon feeling great. I have the owner of the salon do my cut, and he is great at making a big deal about the 'reveal', and everyone in the salon was watching anyway...the girl next to me said she wanted my hair. I left feeling like a million bucks (less the couple hundred it cost to get it done! lol!)
My husband hates it. When I came home from my appointment, he said "What did you do? Did you get it lightened again?! It's too light...it makes you look all red...you are ruining your hair...it looks dry! It's not even blonde, I don't know what you call that color, but you look like an old lady who is trying to make herself a blonde, and it looks awful with your skin tone." I felt like crap, and now of course started second-guessing my decision. I'm glad to be back to work so I can get some other opinions on it....be honest...what do you think?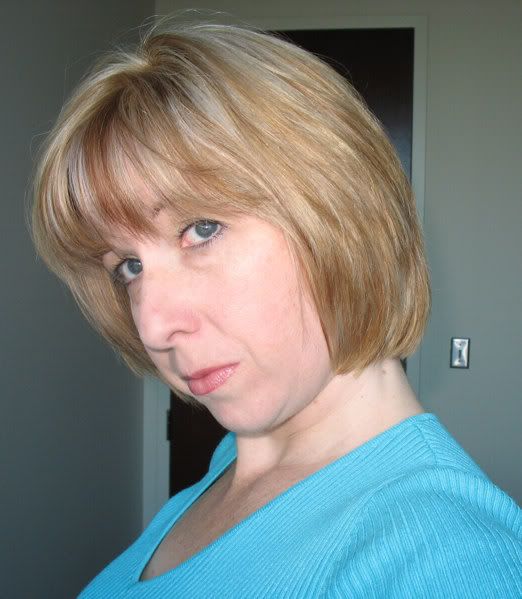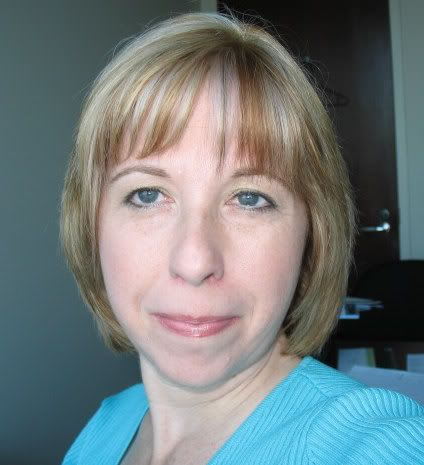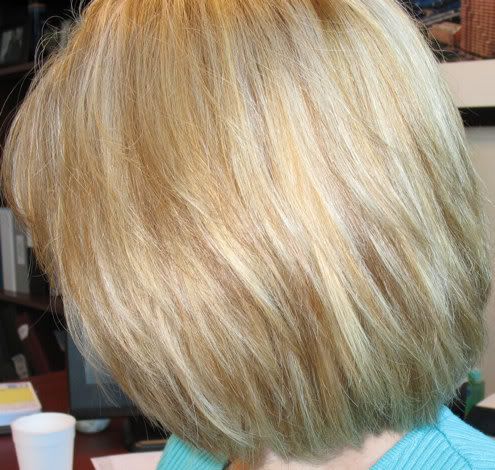 So, as most of you already know, I had chosen to go blonde gradually from my natural dark brown to medium brown hair. I have been getting more and brighter highlights at each root touch up session over the last several months. This weekend, I had an appt and my stylist decided to bring up my roots by using a high lift. Then, she did all-over highlights and lowlights. I believe the highlights are neutral and lows are ash (level 8 if I remember right).