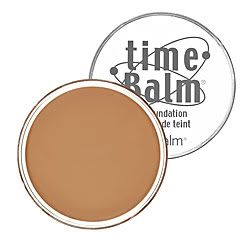 TimeBalm Foundation
What it is:
A solid foundation paired with a sponge applicator.
What it does:
TheBalm TimeBalm Foundation crafts a flawless face by smoothing out imperfections and leaving a perfect canvas for further beautification. Made with a vitamin-packed, rejuvenating formula, this product can be worn all day long—guilt free. The beneficial ingredients of vitamin A, vitamin E, vitamin C, soybean oil, panthenol, linoleic acid, phospholipids, and beeswax create a cocktail that combats wrinkles and protects the eye area from environmental stresses.
Size: 0.75 oz
Sephora: TheBalm TimeBalm Foundation: Cream Foundation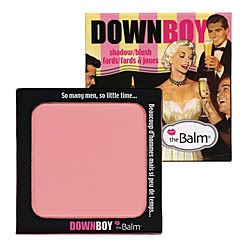 Down Boy
What it is:
A shadow and/or blush.
What it does:
TheBalm Down Boy adds just the right amount of pink to cheeks. The formula is paraben free and made of fine-graded powder, which helps to provide an even and smooth texture to the skin. The light-reflecting particles give off an aura of elegance that's sure to get you noticed.
Size: 0.75 oz
Sephora: TheBalm Down Boy: Blush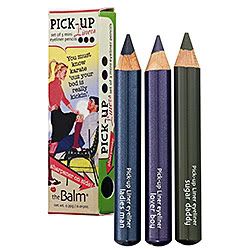 Pick-Up Liners II

What it is:

A set of 3 mini eye pencils in green, plum, and navy tucked in a purse-perfect case.

What it does:

the balm Pick-Up Liners II features 3 mini eye pencils in green, plum, and navy shades. These water-resistant liners glide on smooth for a perfect application and are tucked in a travel-friendly case that's complete with its own mini sharpener.

What else you need to know:

The set includes three 0.01 oz mini eye pencils in Ladies Man, Lover Boy, and Sugar Daddy in a purse-perfect case with its very own sharpener.

Sephora: TheBalm Pick-Up Liners II: Combination Sets

Some new products from theBalm: