Love her or hate her, ther's no denying that Miley Cyrus is't afraid to take risks, especially after revealing her edgy new pixie cut earlier this month. It's a radical change from the long locks w're used to seeing on this former Disney star, and although I still can't decide if it's fashion forward and cool or just looks like someone took a lawn mower to her hair, I admire her chutzpah.
Cyrus is't the only star to make a dramatic style shift. Check out four stars who also took the plunge and drastically changed their look this year.
Jennifer Hudson
The Dreamgirls star and "American Idol" alum has had her share of personal problems in the past, but this year sh's got reason to celebrate: at the end of last year, she revealed her svelte new figure in an inspiring Weight Watchers commercial. As the company's ex-spokesperson, she reportedly lost 80 pounds and is continuing to stay fit despite moving on from the weightloss company. Although reactions vary between MUT members , ther's no denying that Hudson looks healthier. Good for her!
Anne Hathaway
With her dark hair and porcelain skin, Anne Hathaway has always been considered something of a classical beauty. Perhaps that's why it was such a shock when she revealed chopped locks for her role as a streetwalker in the upcoming film adaptation of Les Mis. The look goes well, though, with her shift into edgier film roles, like Catwoman in the last installment of The Dark Knight series.
Emma Watson
Hathaway is't the only star making the change to darker film roles. Emma Watson is almost unrecognizable on the set of her newest film, The Bing Ring. It's a drastic makeover for the Harry Potter star, who enchanted her way into our hearts as the bookish Hermione Granger. She even dared to show up for the Deathly Hallows premiere with a pixie cut. (Do I sense a trend for all good girls this year?)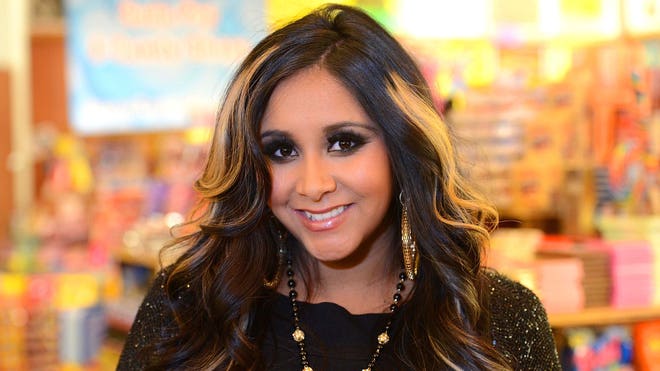 Snooki
Although it's been less discussed in the news, maybe Nicole "Snooki" Polizzi finally listened to MUT members' advice  and toned down her infamous "Jersey Shore" looks "" well , sort of!  Okay okay, so sh's still sporting the long fake nails and short dresses from time to time, but the hair poof has't been spotted in months, and her skin is barely even orange looking anymore. What with her new baby and the end of "Jersey Shore," maybe Snooki's finally cleaned up her look.
What do you think? Who looks good and who needs to try again? Which stars should have made this list? Ther's still time for a star to dye her hair, lose some weight, or take us all completely by surprise. Which famous celeb will drastically change her look next?