A friend of mine asked me if I could do a smokey eye with brown eyeshadow and showed me a picture from the Maje spring/summer collection. My friend has big, beautiful, green eyes, so I chose quite a reddish brown which will make green eyes pop even though it suits other eye colours as well. I tried to keep it simple and used few products because I know how annoying it can be to see a look you like but, there´s just too many products you´ll need, so this look I think is very achievable without spending much money.. if anything as you probably have all you need already 🙂
This was the picture she showed me (I´m sorry for the blurr, but it was the best pic I could find):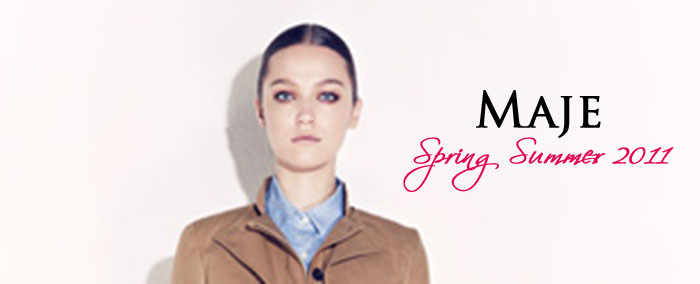 1. Start with a clean face and prep your eyes with a primer/base and apply a concealer underneath the eyes. I´ve used Mac Painterly Paint Pot and washed a little bit of Mac Blanc Type all over the lid and up to the brow to make it easier to blend and to get a nice even base on the brow bone. Then I used the YSL Touche Eclát under my eyes with the Benefit Powderflage powder on top to set the concealer (which is such a good combo for concealing dark circles btw!!)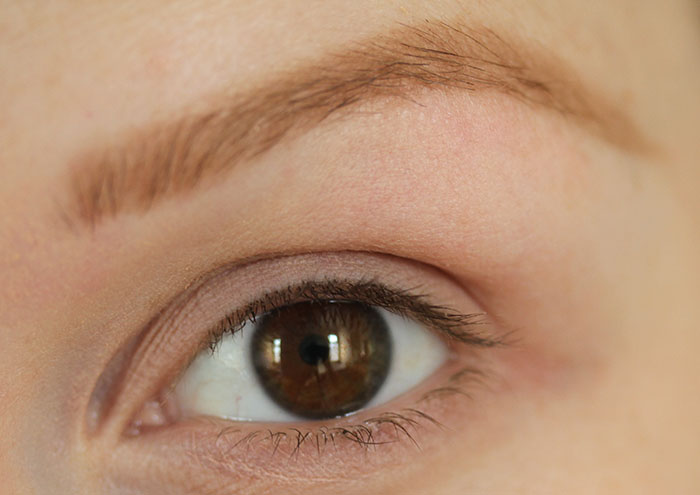 2. Line up your eyes along both the upper and the lower lash line with black – you don´t have to make it too even. You can use a gel liner or a pencil for this, I decided to use the Urban Decay 24/7 glide on pencil in Zero because it easily smudges out without losing the black colour. I just used my finger to smudge it out.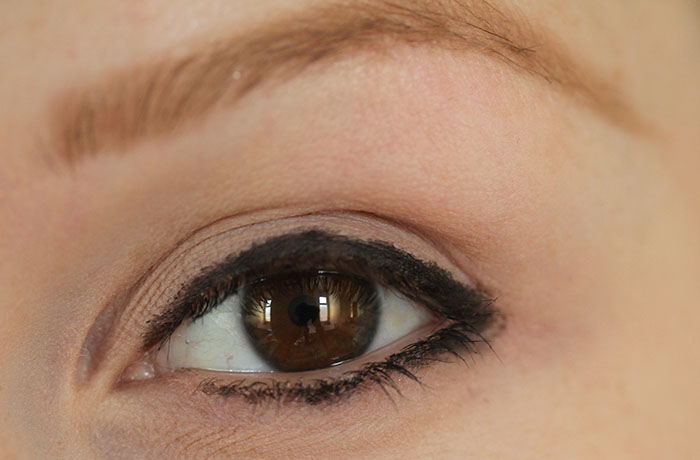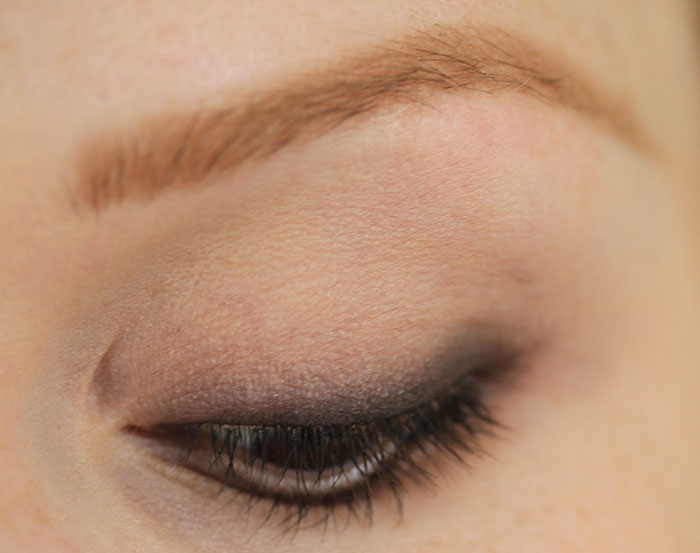 3. Fluff on some matte black eye shadow on top of the smudged eyeliner and blend it upwards untill it fades out. I used Mac Carbon and applied it with a Mac 217 brush.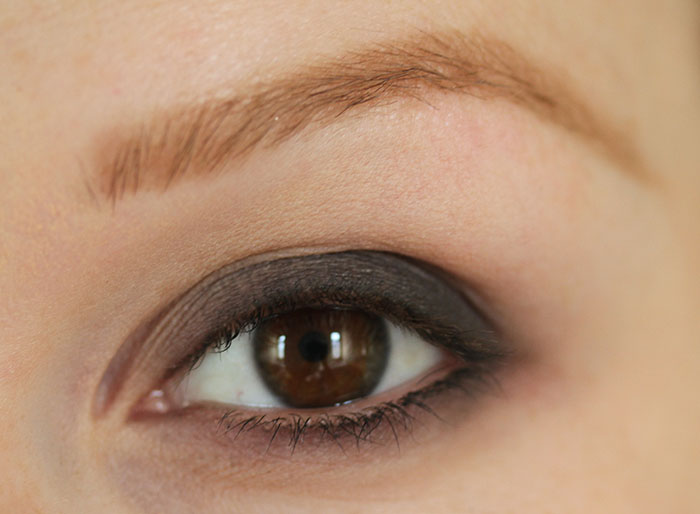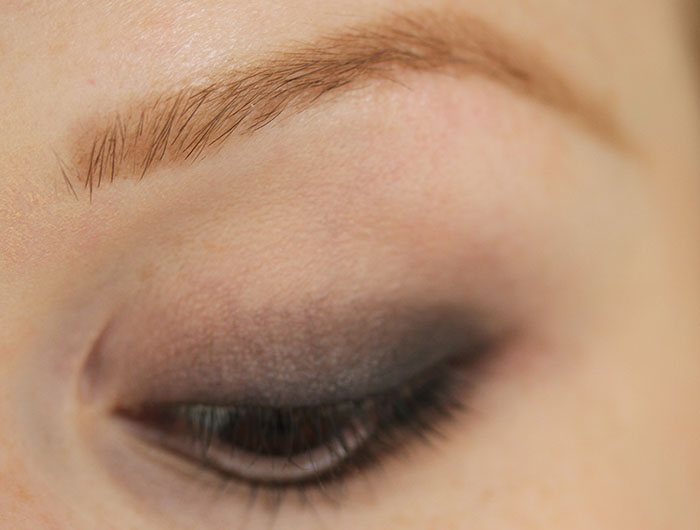 4. Apply a matte reddish brown where the black starts to fade out and blend it up to the crease. You can blend it outwards to get a cateye effect, but I decided to go for a round shape as in the picture above. Normally it looks better with a round shape for big eyes and a cat eye for smaller eyes. Do the same underneath the eyes and blend it out quite far underneath the eye. I used Mac Swiss Chocolate and applied it with a Mac 217.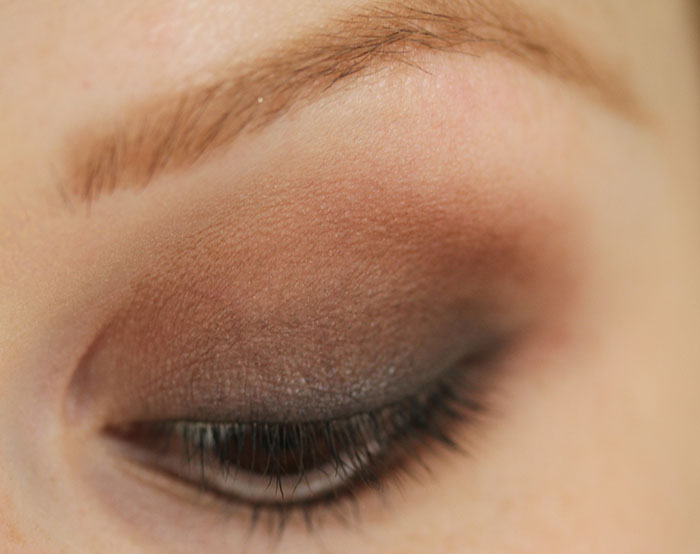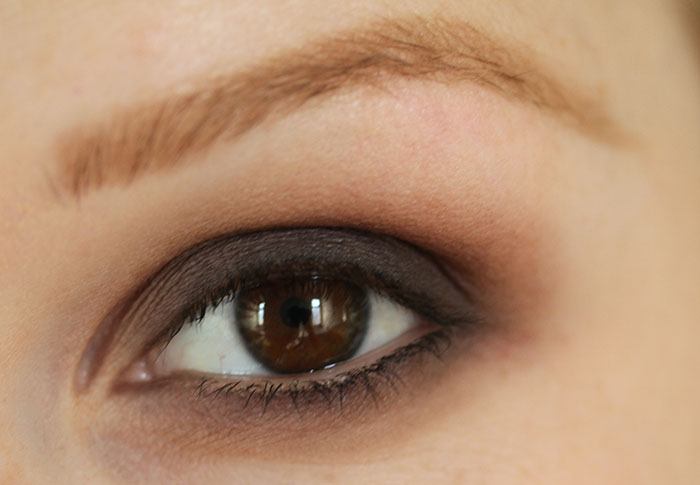 5. Apply mascara and you´re done with the eyes already! 🙂 I decided to use a brown mascara as I think it gives a softer bedroom touch to the look. The mascara I used is a big favorite of mine and it´s the Lancôme Hypnôse Precious Cells.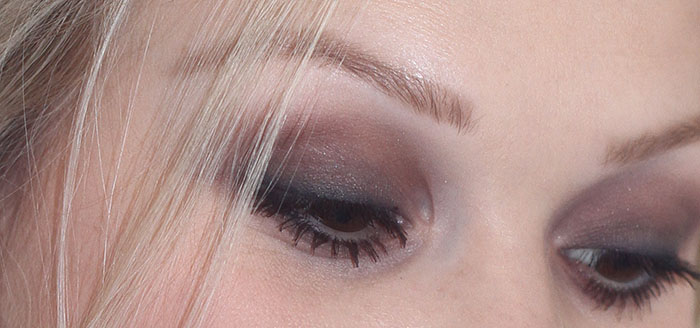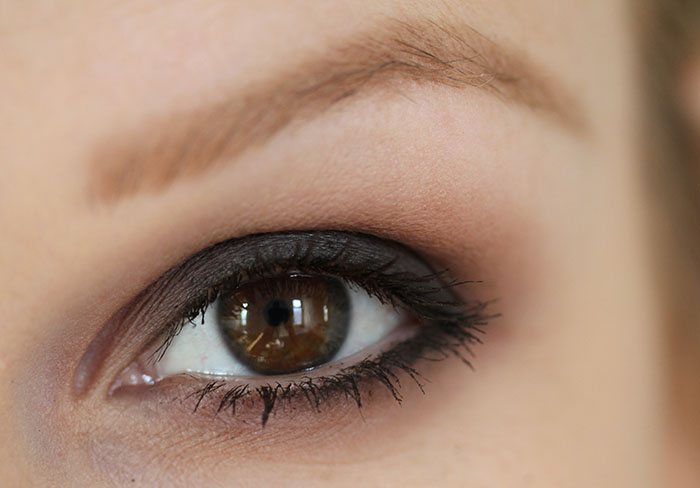 6. When you apply the foundation, you´ll get a much better result around the eyes if you feather it on with a duo fibre brush like Mac 131/188. This makes the eyeshadow fade out evenly. I used a Mac 131 to apply the Mac Studio Sculpt foundation in Nc20. I also used the bronzer and highlighter of Pink Power from the Wonder Woman collection, the Mac Pinch O´Peach blush and my favorite lipgloss of the moment, Emancipation, which there will be a review of very soon.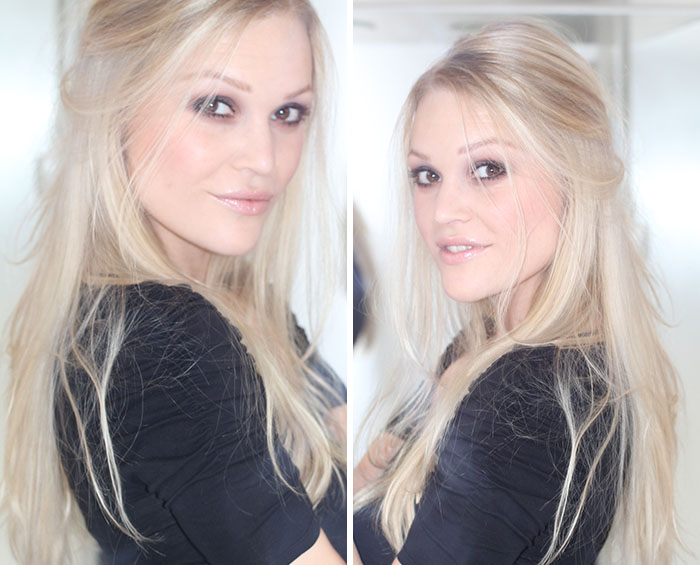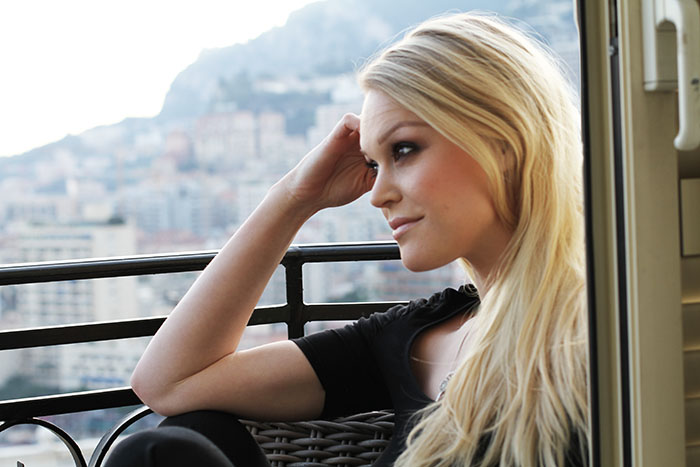 To see more looks, visit my blog bycelina.com