Ever wonder how some people who do their own manicures get such nice, clean lines at the cuticles? While polishing skills definitely get better with practice, typically there is some clean up involved.
What you'll need
A brush. You will need a brush small enough to fit between your cuticle and nail plate but large enough to hold enough acetone to clean. I like flibert brushes because they fit the curvature of the nail very well.
Pure acetone. Pure acetone will erase your mistakes more quickly than a polish remover with other additives. Because you will only need a small amount of acetone to clean up, it should not be too drying to your cuticles. If you are still worried about the drying effect of pure acetone, adding about a capful of glycerin to your pure acetone will help your skin retain its moisture. Alternatively, a good polish remover like Zoya Remove+ (which only contains pure acetone, glycerin, and fragrance) will work as well.
This are optional, but it may help to have a paper towel or cotton round to dab your brush on when you have started cleaning up. This will prevent any staining due to excess color on the cleanup brush.
Also optional, a dappen dish. Personally, I dip my brush directly into my bottle of pure acetone. If you would prefer not to do that, a dappen dish will be very useful. A dappen dish is typically made of durable glass and can hold the acetone you will use for cleanup. If you are going to use a container of any sort, I highly recommend it is made of glass or stone. Most plastic cups will be eaten away by the acetone, causing an unnecessary mess.
The way you choose to cleanup is going to have to come from experience and trial and error. Here are the steps I take when cleaning up:
Dampen clean up brush with acetone. It is important to have enough acetone on the brush to pick up the stray polish around your cuticles but not too much, which will consequently flood the nail and eat away too much polish.
Starting at the bottom center of the cuticle, drag along the cuticle, shaping the polish and cleaning up and mistakes.
Clean the brush on a paper towel or cotton round
Repeat 1-3
Some people start at the top corner of their nail during clean up. Others only shape their polish and leave any polish on the skin alone trusting it to fall off in the shower or during hand washing. It's all about personal preference.
When I polish and clean up, I like to leave a gap between my cuticle and nail plate. Like so: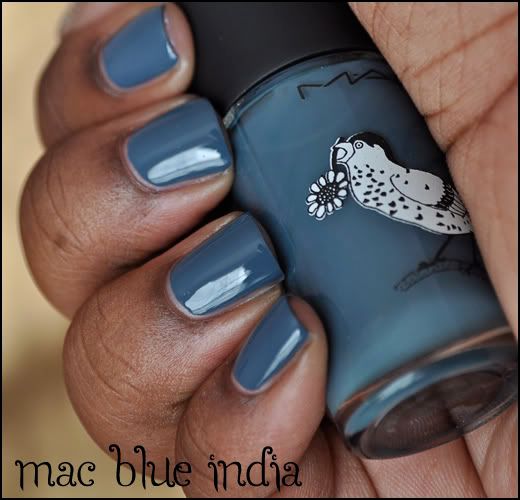 I prefer this because it prevents any pooling at the cuticle, which can cause premature chipping or peeling. It also looks unkempt. If you are not a fan of the gap, polishing as close to the cuticle as possible while avoiding flooding the nail is best.
An alternative to using your own brush and acetone is to pick up a polish corrector pen. Several brands have them, so there should be a nice selection from which to choose. My favorite is the Sephora corrector pen.